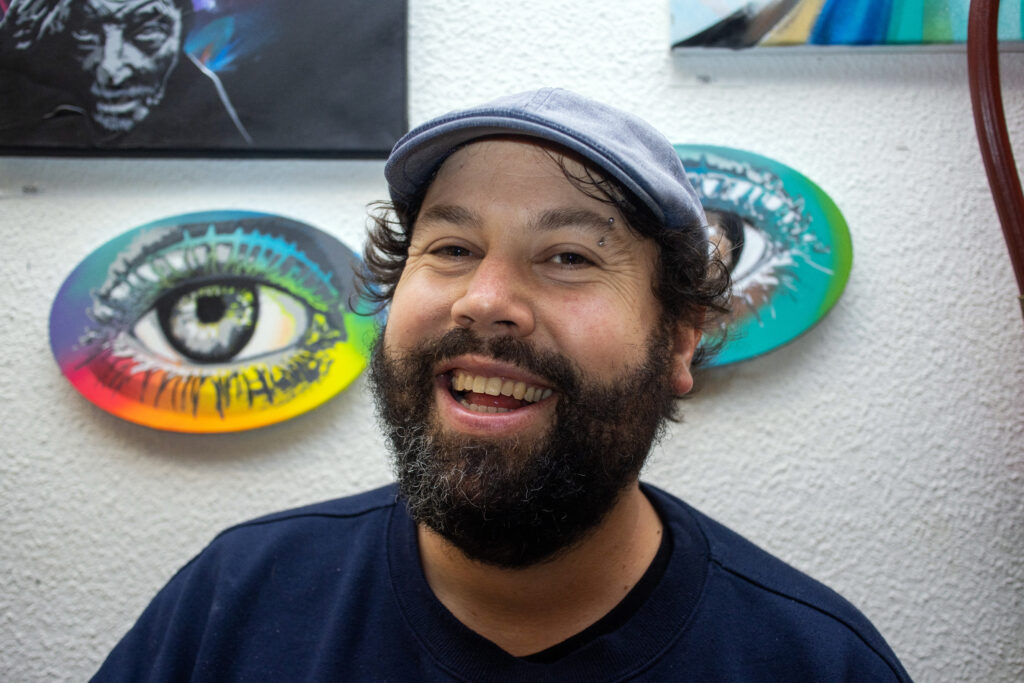 Romanesco One was born in 1984 in Zurich. He studied art, pop culture, anthropology in Zurich and cultural management in Lenzburg. He is a full time painter and international muralist.
Since 2003 his main focus has been on acrylic painting as well as spray painting. In his work he uses stencil technique, screen printing and fluid art. His art is often intense, courageous, dreamy, colourful and definitely recognizable as Romanesco One.
His various topics depict urban art, dynamics in society, the human psyche and the displacement of nature in urban areas.
As far as his working surfaces are concerned, he sets himself no boundaries and he feels free to depict his work on anything from canvas to cars or painting on walls and also on entire buildings.
His experimental mix of expressionistic, naturalistic and abstract art have been admired and exhibited in many galleries and on hundreds of walls in Switzerland and abroad since 2005.
His aim is to spread his diverse topics and love in every city, gallery and every home where his art is to be found.
Atelierspaces
Meine Ateliers seit 2005.